Schedule A Risk Free Consultation
Medical Bill Gurus specializes in helping patients secure insurance reimbursements for integrative, holistic, and alternative treatments at cash-based medical providers. To qualify for reimbursements, the patient must have a private PPO provided through an employer or a qualifying health-sharing plan. 
Speak To A Case Manager Today
A patient advocate at Medical Bill Gurus is available to answer any questions or concerns you may have regarding insurance reimbursements.
If you are unsure if you qualify, or would like to discuss how you could qualify, give us a call today. 
AVAILABLE MON-FRI
FROM 8 AM TO 8 PM MST
How The Process Works
In the world of integrative medicine, there are many twists and turns as you navigate your journey to healing. Whether you are doing IV therapy, ozone therapy, or hyperthermia, the team at Medical Bill Gurus is here to help you get money back from your insurance. 
Frequently Asked Questions
The experts at Medical Bill Gurus have over twenty years of experience in helping patients work through the complex structures associated with the insurance process.
Monday-Friday: 8 am to 8 pm MST
Saturday - Sunday: Closed
Frequently Asked Questions
After paying over $100,000 for cancer treatment in Arizona, Medical Bill Gurus was able to collect $95,000 back from my insurance for treatments I did not could be reimbursed.
Everything happened so fast, I received the diagnosis and spent every dollar I had to stay alive. I was told nothing would be covered, but Daniel said he thought he had a chance to get me money back. Needless to say, he won and I not only got better but also recovered my life savings thanks to Medical BIll Gurus.
I have been struggling with mold toxicity for years, I received treatment at Sponaugle Wellness and Medical Bill Gurus was able to get enough money back to continue receiving treatment. They saved my life as much as Dr. Sponaugle did.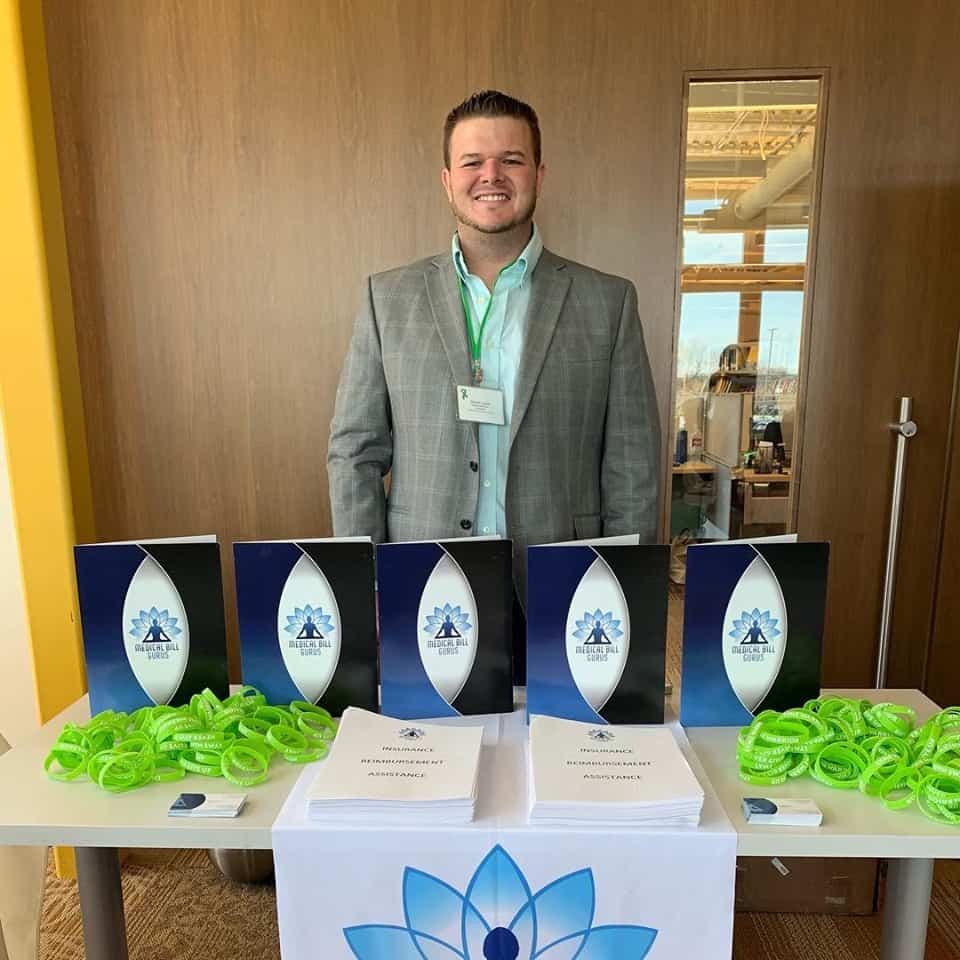 When we talk about our Promise, we're talking about our commitment to helping patients and medical professionals succeed when navigating the financial complexities of healthcare.
At Medical Bill Gurus, we believe there is a better way to do medical billing. A more valuable, less tedious way where both patients and providers are earned with results, and collaboration leads to better outcomes for all parties.
We all come to work every day because we want to solve the biggest problem in healthcare, the financial aspects of treatment. It is our goal to help navigate the system and provide medical billing solutions to combat errors, underpayments, and address the growing lack of transparency with the cost of healthcare.